Socket Preservation
Osteoplug® is a bioresorbable implant designed with a patented interconnected porous architecture that promotes tissue and vascular ingrowth.
It is an integrating implant to preserve dental socket after tooth extraction. This device regenerate bone in the socket width and height to support the dental implant.
Design Features:
Resorbability:

Fully hydrolysed in 18-24 months

Porosity:

Similar mechanical properties to human cancellous bone

Interconnected micro-architecture:

Provides sufficient support to cranial vault regeneration and remodeling
This product is available in more sizes. Please approach our local representatives for more information.

PLEASE NOTE: This product may not be approved yet in your country. Product indications may also vary from country to country. Please check with our local representatives for more information.
Instructions for use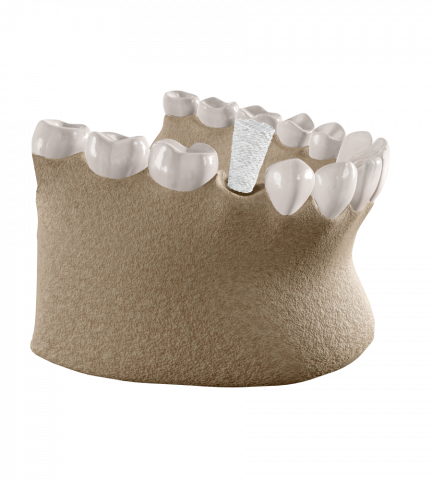 Feature Video
Recommended Products
Product Code
L x B x T (mm)
Image
PC21 (7,5,15)
7 x 5 x 15
PC21 (9,7,11)
9 x 7 x 11
PC21 (9,7,15)
9 x 7 x 15
*Please check if our products are available in your country. Contact us for more information.