Mandible
Patient Specific Implant
Osteopore PSI for mandibular bone reconstruction is a custom-made 3D printed bone scaffold made from polycaprolactone (PCL). The implant is bioresorbable, biocompatible, and non-toxic. Osteopore 3D bone scaffold had the excellent track record in reconstruction of craniofacial & maxillofacial bone defects.
Osteopore PSI is designed alongside the patient's surgeon and modelled according to CT scans. The implant can be safely combined with biologic (synthetic, autologous) substance or material to safely regrow the patient's bones. 

PLEASE NOTE: This product may not be approved yet in your country. Product indications may also vary from country to country. Please check with our local representatives for more information.
Instructions for use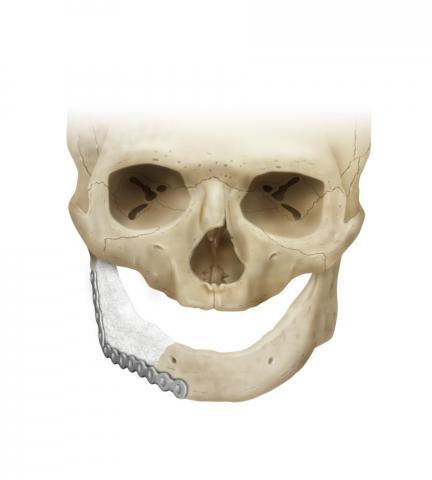 Supporting Documents
Image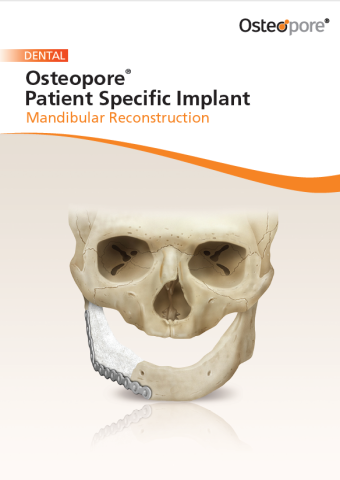 Brochure: PSI for Mandibular Reconstruction